Welcome to the latest tax podcast in the International Law Talk  series. During a series of podcasts, Wolters Kluwer will bring you the latest news and industry insights from thought leaders and experts in the field of International Arbitration, IP Law, International Tax Law and Competition Law. Here at Kluwer International Tax Blog, we will highlight the podcasts focused on international tax.
Professor Vikram Chand, Managing editor of Kluwer International Tax Blog, interviews Professor Luc de Broe, Professor of tax law at KU Leuven, on the challenges relating to Pillar 2 and discuss the introduction of the Global Minimum Tax Rules and the compatibility of these rules with Tax Treaties, EU Tax Law and the broader international law framework.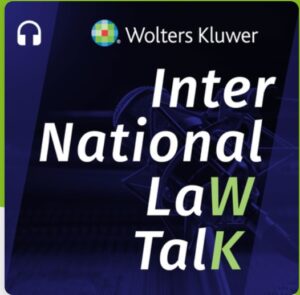 You can listen to the trailer below.
________________________
To make sure you do not miss out on regular updates from the Kluwer International Tax Blog, please subscribe here.
Kluwer International Tax Law
The 2022 Future Ready Lawyer survey showed that 78% of lawyers think that the emphasis for 2023 needs to be on improved efficiency and productivity. Kluwer International Tax Law is an intuitive research platform for Tax Professionals leveraging Wolters Kluwer's top international content and practical tools to provide answers. You can easily access the tool from every preferred location. Are you, as a Tax professional, ready for the future?

Learn how Kluwer International Tax Law can support you.